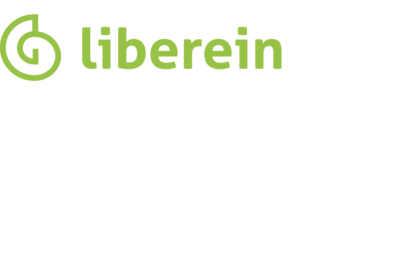 Liberein, created from a merger between Bruggerbosch and Ariëns Zorgpalet, offers professional care to elderly people in the entire chain of care, treatment, welfare, services and housing. With various locations in Enschede and Glanerbrug, they offer care to more than 1,300 people with more than 1,400 employees.
The case
Liberein stands for experience-oriented working. This personal element is strongly anchored in the DNA of the organization. Employees who act out of genuine interest and love for the profession. They make the difference. You can see that, you can feel that. In everything they do.

The theme "Loving care, basis for happiness" does not only apply to clients, but also applies to Liberein employees. Liberein made an entire floor, the sixth, available for people with a somatic nursing home indication. Doop was commissioned to develop a campaign for a whole new team of specialists who not only had to run this department but also had to design it completely according to their needs. But that wasn't all. Again Liberein asked Doop for help. This time for a brand awareness campaign.
The solution
During the campaign for the sixth floor, the focus was on two aspects by means of an exciting outdoor campaign. On the one hand, recruiting a new team for the sixth floor, and on the other hand strengthening Liberein's position. The positioning did not receive sufficient attention during the merger.

For the second campaign, we opted for maximum impact through a cross-media approach. Shelters throughout the municipality of Enschede, a door-to-door newspaper and a completely new brochure line. In every expression "loving care, basis for happiness" is central and personality and uniqueness are the key. The power of Liberein is captured with professional photography of both employees and clients. Each image tells a different story.
The result
The visual campaign in combination with an online landing page generated a huge response. After a few weeks, the platform even had to report that the procedure was closed. The goal of raising the profile of the organization also generated many positive responses from employees internally. They felt recognized and seen!

The brand awareness campaign is also a great success and the reactions are insane. Enschede turns green!