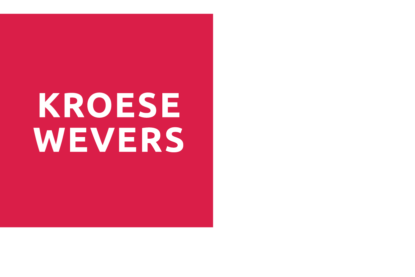 With a view to the future, advising entrepreneurs in the fields of accountancy, taxes and financial issues. Kroese Wevers distinguishes itself from its competitors by offering tailor-made solutions, combined with a good dose of level-headedness.
The case
Just a little different from others. This is self-evident for KroeseWevers. However, this was not always evident for new and potential customers. Accountants and tax advisers are similar for them. It is up to our experts to make this difference visible.
The solution
The visual identity is very important to convey the distinctive character of KroeseWevers. A functional and recognizable design has been created with great focus to color and design. Thanks to the unique design, we keep strong control over new means of communication. This way we maintain consistent branding.
The result
From business cards to car wraps. We took care of the complete implementation of the new branding. In this way we stay in control of every communication touchpoint and we create an optimal brand experience.