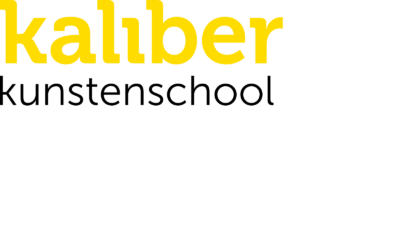 Kaliber arts school is the place for young creative people in Twente! By offering various workshops, introductory lessons and courses for pupils in primary and secondary education, the school stimulates young people's creativity and confidence in themselves. At Kaliber arts school it is about fun and development, not about becoming famous.
The case
Not so long ago, Kaliber arts school was known under the name Kaliber music school Twente. A big change and that had to be seen! Doop was invited for a pitch in which we had the opportunity to convince Kaliber of our ideas. And that worked out well! Kaliber was enthusiastic and so Doop got to work on the new visual identity of the school. Time to introduce Twente to Kaliber arts school!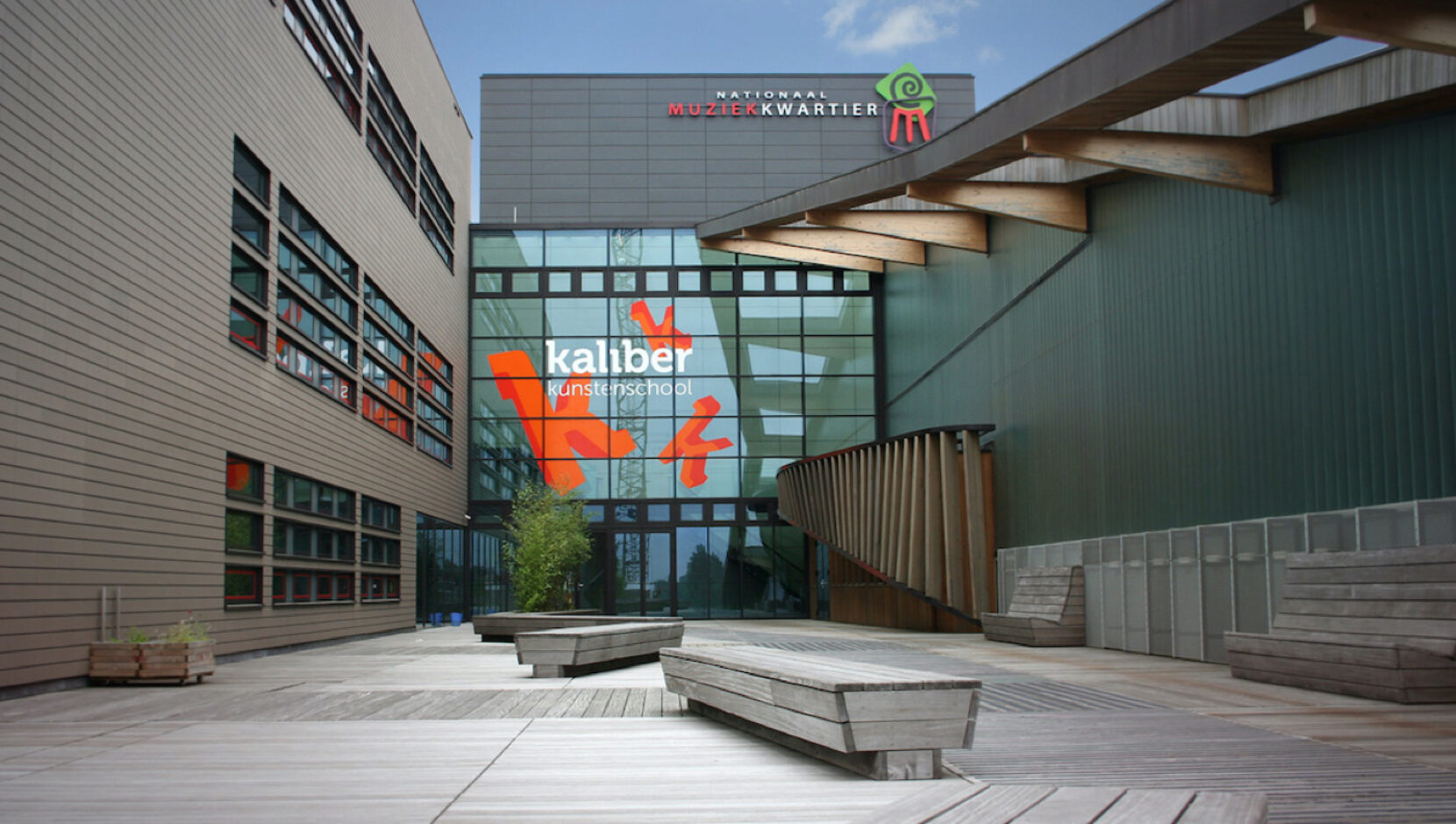 The solution
Kaliber arts school stands for fun and development and this must be reflected in the visual identity. So not Art with a capital K, but art with a minor K! Because becoming famous is not the most important thing at Kaliber arts school. Art with a small k became the starting point for this campaign and the new identity. The slogan "from yourself" was soon added. This slogan fits exactly with what Kaliber arts school wants to convey; a casual place for creative people with a passion for art! The color that predominates in the new identity of Kaliber arts school is yellow. The color of creativity, purpose, positivity and energy! And let's be honest, yellow just stands out more than gray or blue and that's exactly the intention...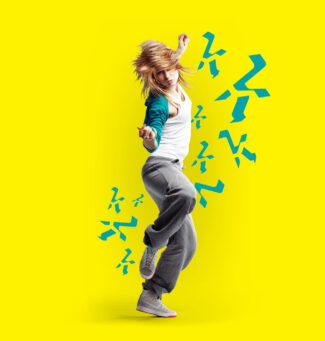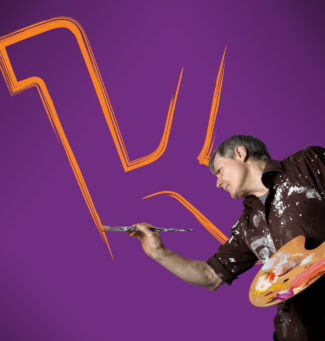 The result
In no time at all, bright yellow buses were driving all over Twente and you could no longer ignore the bus shelters of Kaliber arts school. The new website with our designed design was live and all other communication from Kaliber was in line with this! Kaliber arts school had become a concept in Twente! So for all the young creatives among us: you know where to go ..;)

** Twente is a region in the east of the Netherlands.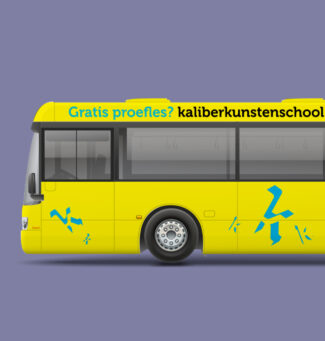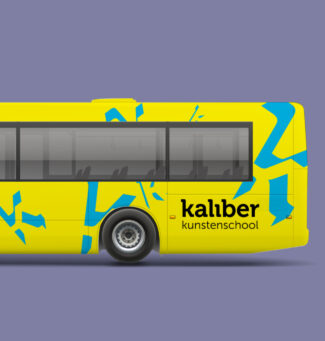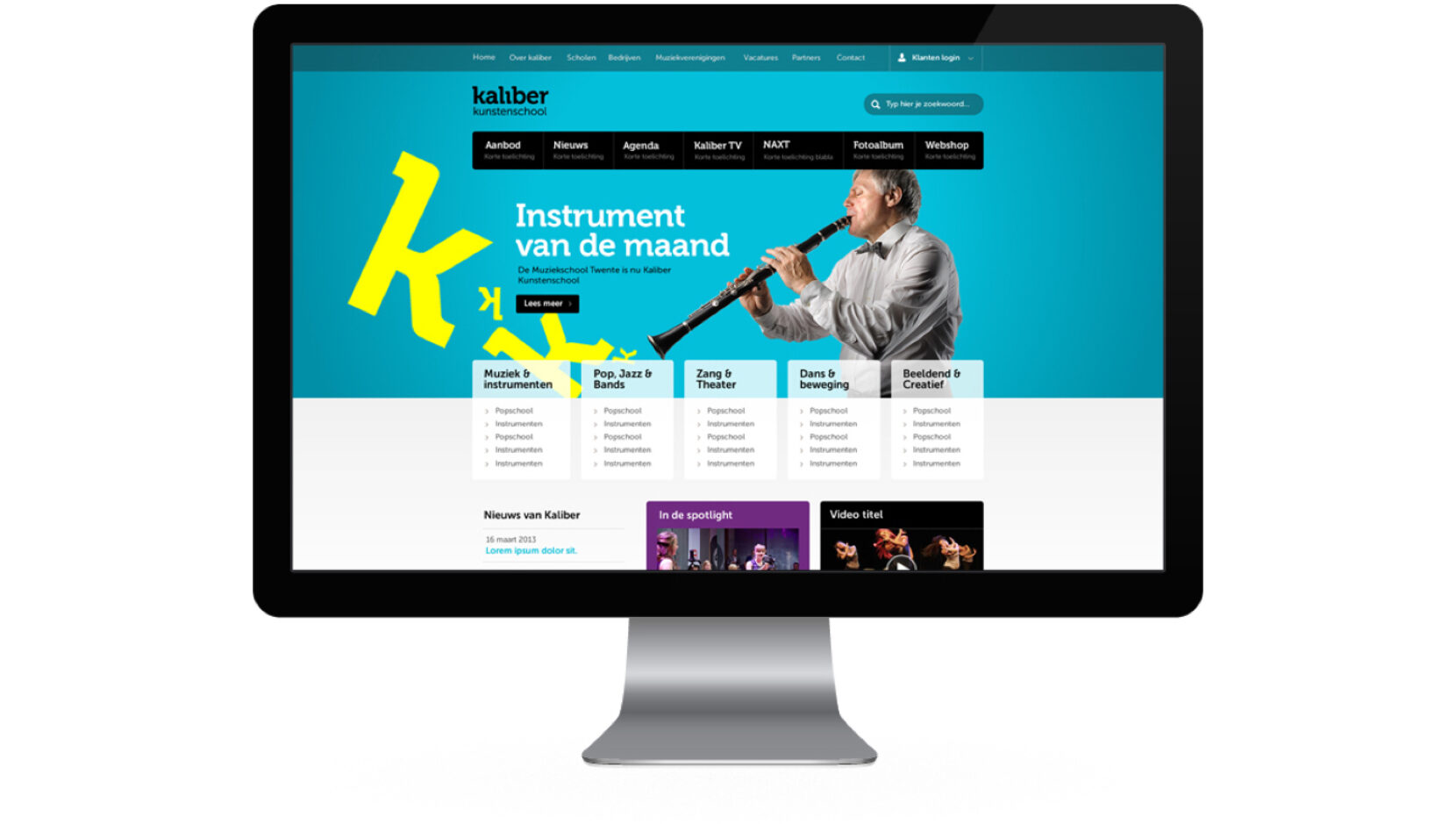 More information? You know where to find us.