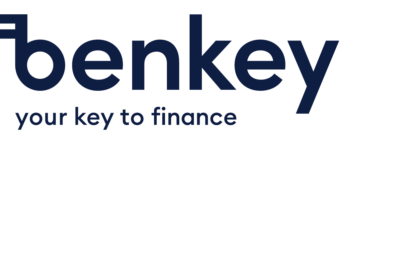 Benkey, originated from a demand for connection between professionals who want to finance real estate and investors who want to get more return from their assets. Benkey connects private and institutional investors to real estate professionals and entrepreneurs who want to finance their business real estate. With the help of advanced technology, real estate expertise and an extensive network of investors, Benkey finds the best possible financing. Your key to finance!
The case
Benkey's rock-solid concept was already established, now only a platform and a matching corporate identity. A challenge that we do not shy away from! The question from Benkey; Launch a financial platform with a matching corporate identity so that investors and borrowers are convinced to use. Off we go!
The solution
Benkey, as the name says, is the key to real estate and financing. For this reason, a key has been implemented as the main element in Benkey's visual identity. And this key is already visible in the Benkey logo! A small letter "b" has been chosen, which also has the external characteristics of a key. Since the logo is so recognizable and meaningful, it has also been implemented in the further elaboration of the style. For the color palette, the colors deep blue and orange were chosen. Deep blue shows confidence, and orange stands for decisiveness and fortitude. The combination of Serif headings, photography, sleek shapes and the animation gives the brand a young character.

Corporate identity check! Now it is time for the technical branch: The platform. The Benkey portal "My Benkey", is the platform for investors and borrowers. The place where investors can see where opportunities lie and borrowers can apply for loans. The portal itself is built in React in combination with GraphQL. Users can view data and investments through an integrated dashboard. To this end, we worked for weeks on a functional user and project overview to make it as comfortable as possible for borrowers and investors. A separate administrator environment has been developed for Benkey employees, in which projects, users and loans can be created and managed. All parts of "My Benkey" have been worked out in sprints, so that the product has grown per sprint to a nice end result. Sleek and functional, but with the ultimate 'Benkey feeling'.
The result
Benkey got the complete package! Consisting of a recognizable design, which exudes luxury and confidence in combination with a powerful, functional and user-friendly platform. "A great combination in creativity and technology is the key to success", right? ;)