Delta Scholengroep is responsible for providing good education at no fewer than 25 primary schools in the regions of Arnhem, Veluwezoom and Achterhoek. Delta Scholengroep is committed to good education that matches the capacities of the child and in which respect and human rights play a major role.
The case
As a school group, you must report annually to various target groups, such as parents, teachers, directors, the government and cooperation partners. In order to do this as carefully as possible, Delta Scholengroep has been asking for the third year in a row whether Doop is willing to provide their annual financial report! Naturally designed in accordance with the corporate identity developed by us, so that Delta Scholengroep can start a new school year in a fresh and structured way!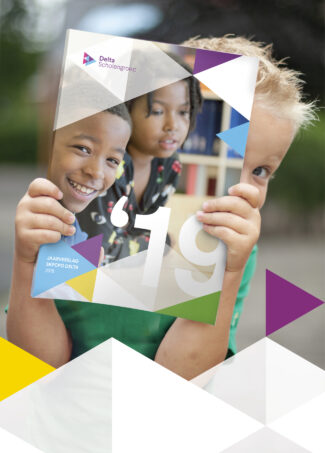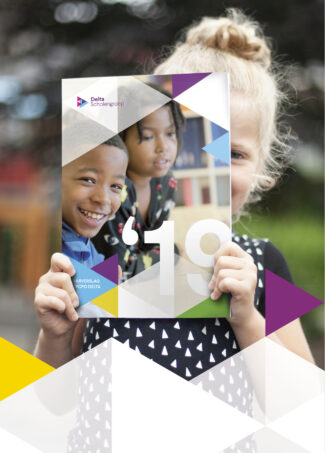 The solution
Based on the wishes and information of Delta Scholengroep, we started to work on the design of the annual report. This report can be presented offline as well as online. An important aspect when drawing up the annual report is that annual figures and other important information are presented attractively. You don't want to scare the reader off with large pieces of text and small numbers. By using a clear structure, icons, images, clear texts and by retaining the corporate identity, you ensure that the annual report changes from a 'must' to an enrichment for the organization!
The result
The annual report has been delivered in two different variants. For example, there is a public version that is clear and pleasant to read for different target groups. In addition, a financial supplement has also been drawn up for target groups that are specifically interested in this.

This way you ensure that everyone gets to see the information they need, without people ending up with unwanted information.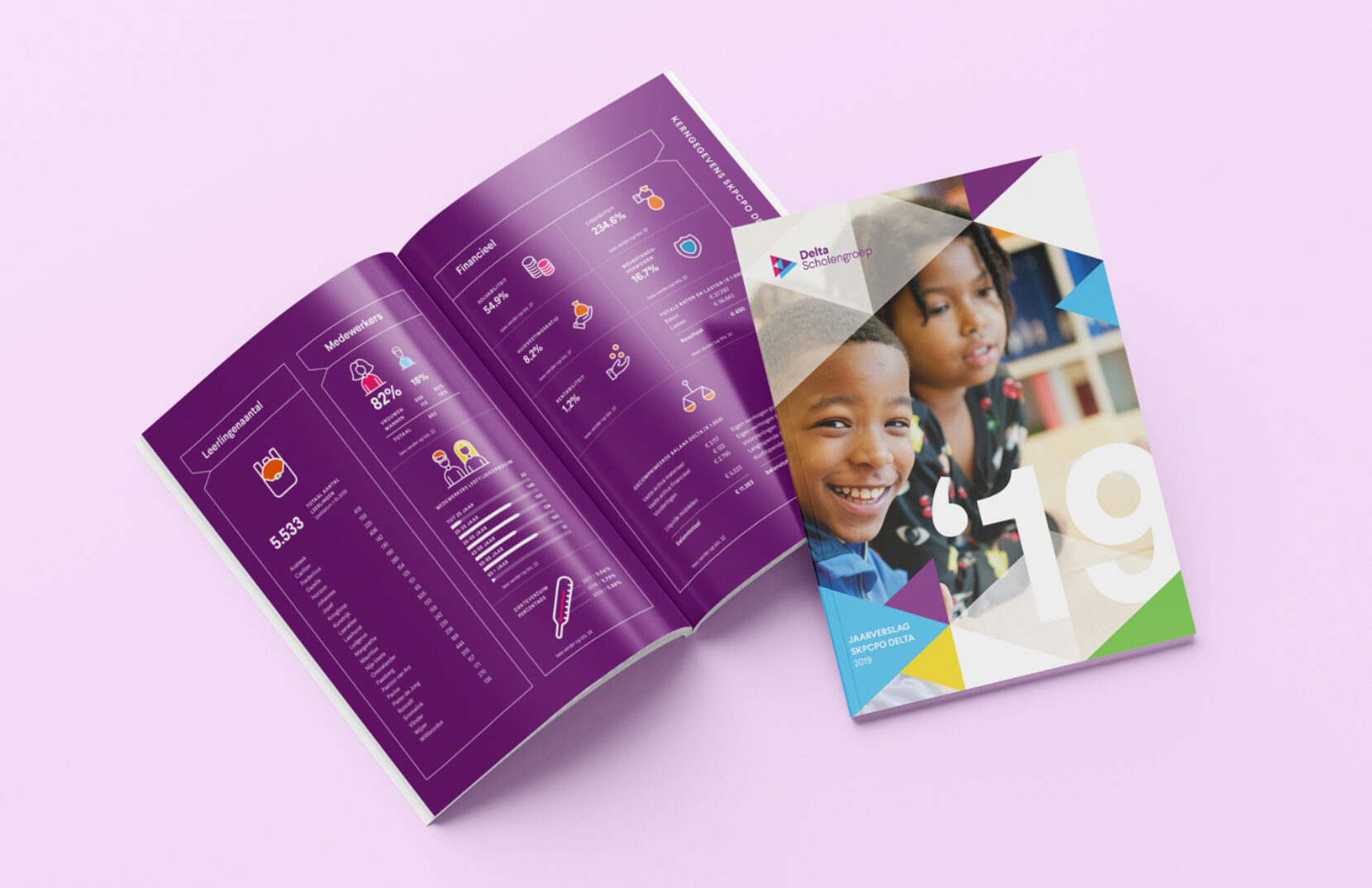 More information? You know where to find us.